10 Unique Event Spaces to Book in New York City
Published on August 6th, 2019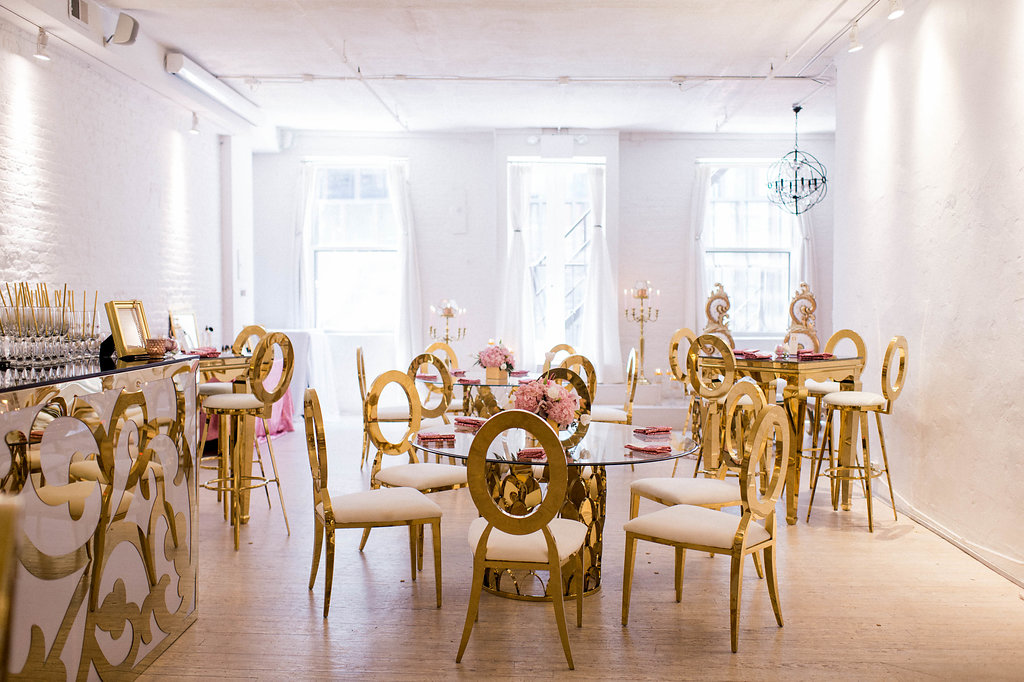 We've curated a list of some of the amazing event spaces in New York City listed on Placeuse. These unique spaces are perfect to book for all types of events, from parties and weddings, to corporate events, product launches, and much more.
1. Ivory Creative Loft in Chelsea with beautiful textures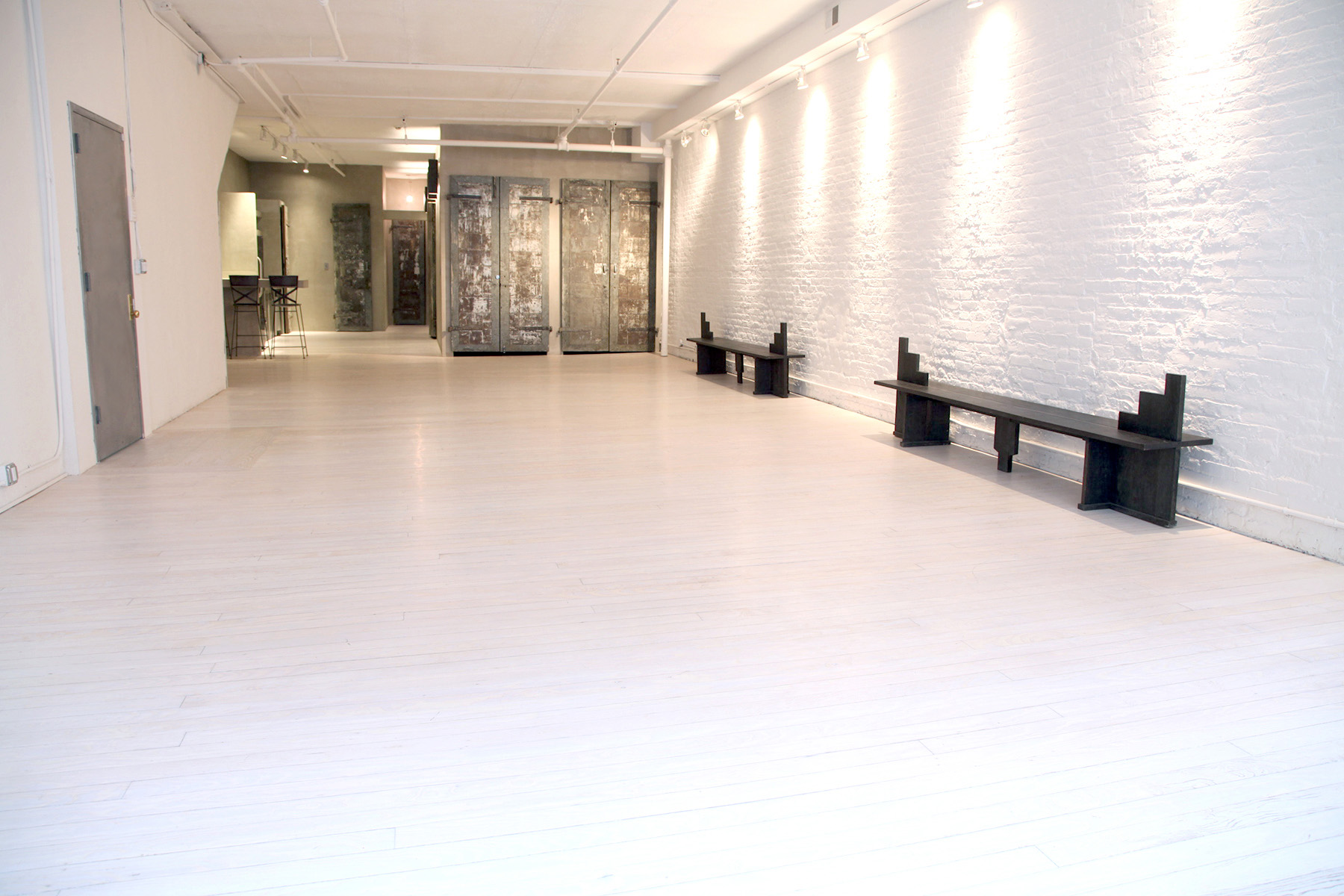 This gorgeous 2,000 sq. ft artist loft located in Chelsea by the High line has lots of texture and character. The space has 11 ft ceilings and a 53 ft long white brick wall that makes the venue ideal for all events, as well as for photo and video shoots. It also features a wood panelled wall, a raw brick wall, raw cement walls and white wood floors.
2. Bright Eclectic Bushwick Studio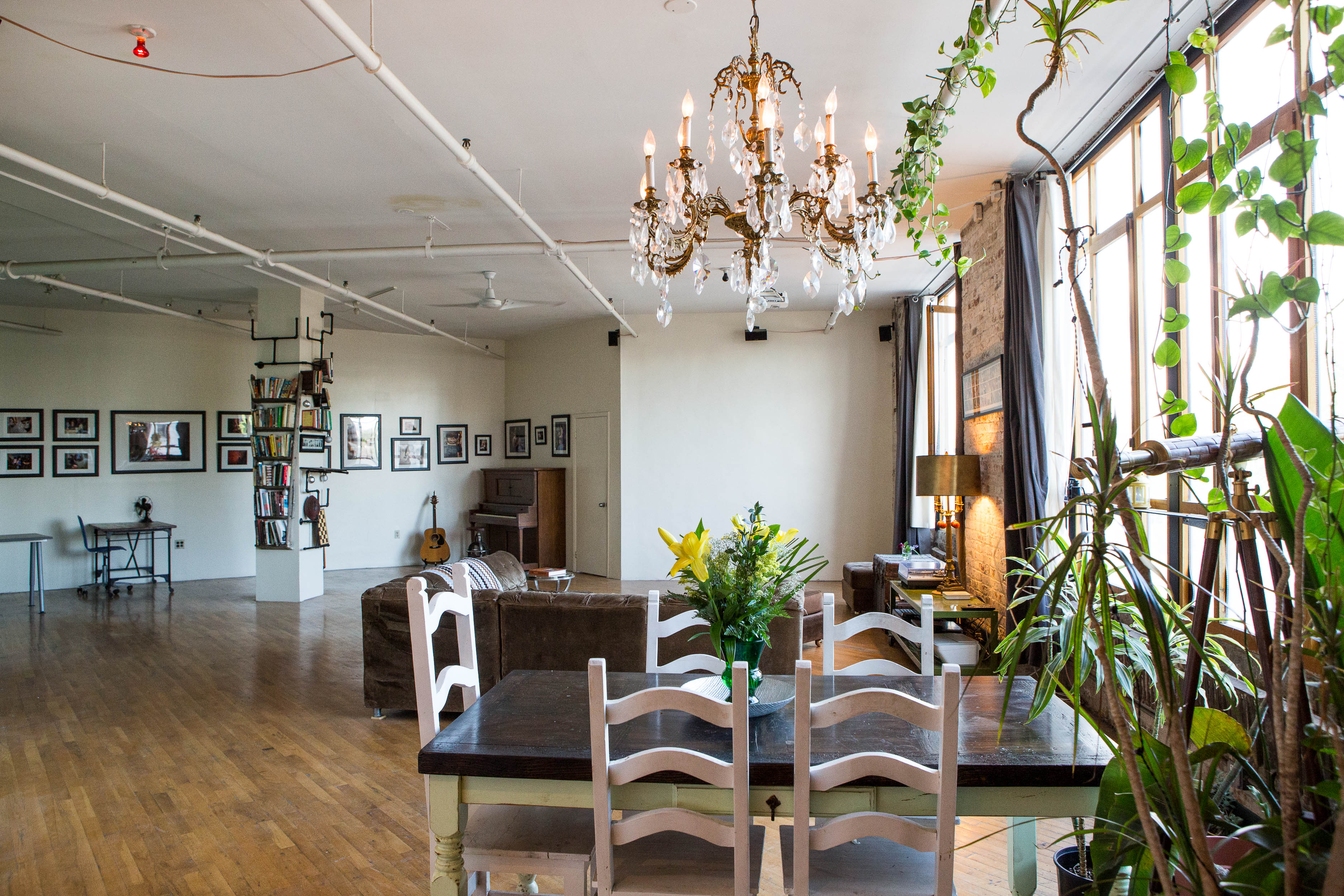 The Bushwick is the artist bachelor loft of your dreams. It's a 1500 sq. ft triangular layout with an open kitchen, rustic dining table, gallery, bar, piano, chandelier, 11 ft. projector screen, surround sound, comfy sectional couch, record player, work space and large custom windows. The raw industrial feel is softened by plants, velvet curtains and contrasted with bright lively colors that gives the loft a character that is truly unique. It's perfect for gallery openings, movie screenings, yoga classes, filming, photo shoots, culinary pop-ups, off site creative, and more. Creative energy and fun flow naturally through this amazing space.
3. The Farm Soho
This space is one of New York City's most unique event venues. Featuring a historic 950 sqft loft and centrally located in Soho, this space has plenty of natural light and its rustic Americana design will undoubtedly impress you and your guests. The designer event space is the perfect spot for your off-site company meetings, workshops, or panels.
4. Union Square Lofts with great kitchens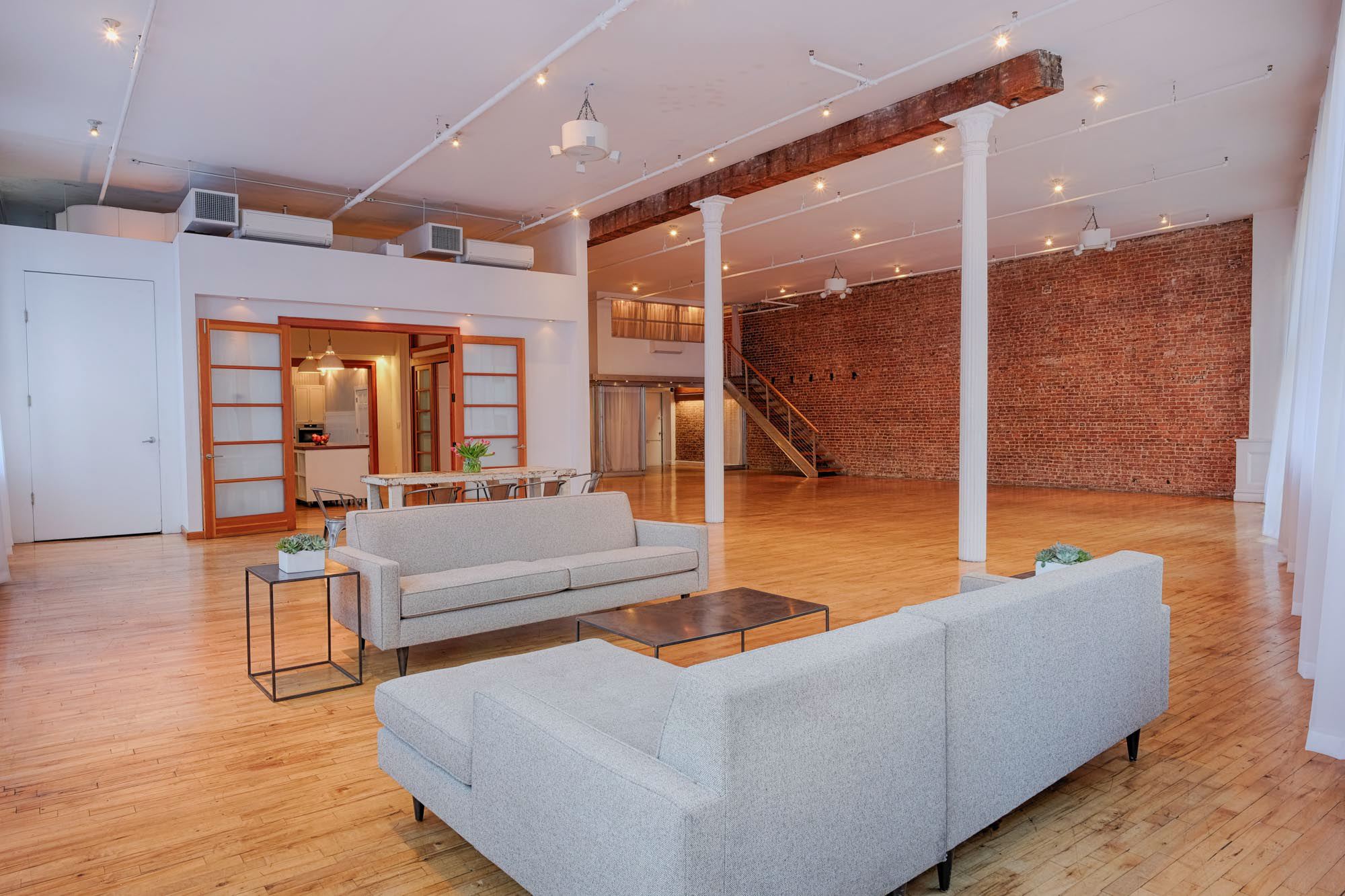 Two premier event spaces perfect for film and photo shoots, corporate and culinary events, private parties and elegant weddings. With over 10 years of experience the space owners can provide a perfect venue for any event you can imagine, including fashion shows, product launches, celebrity chef demonstrations and much more.
5. The 38 Parlor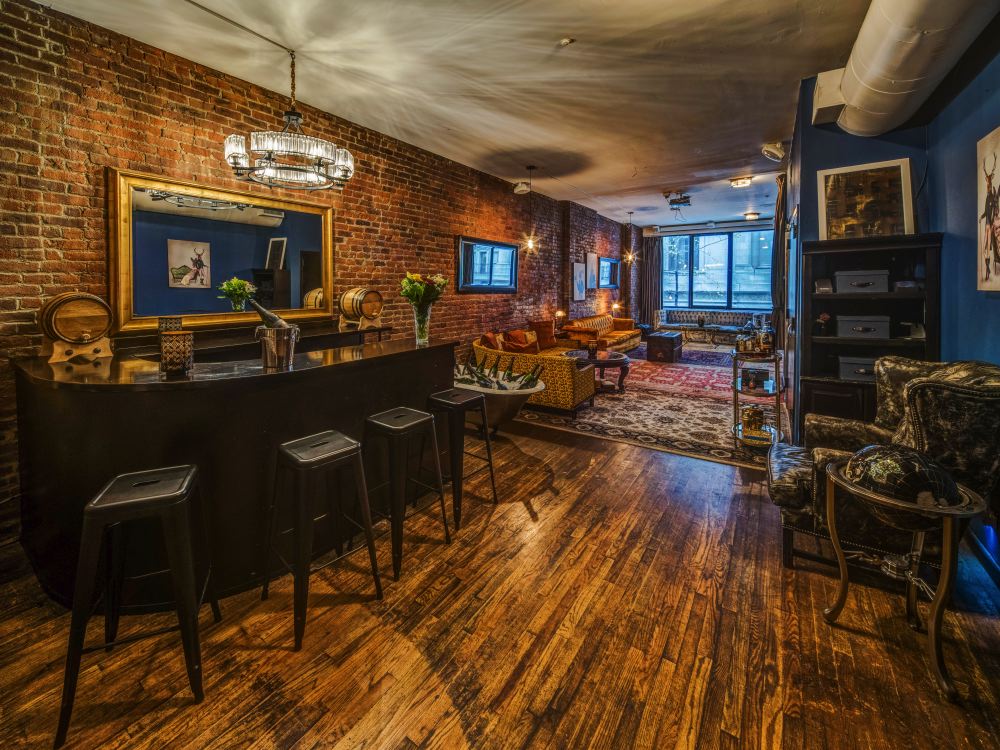 Host up to 100 guests for a private party or corporate event at this full-floor loft in Midtown. The comfortable and handsomely decorated 3,000 square foot space boasts everything you need for a special celebration, guys night out, off-site meeting, photo/film shoot or film screening.

The loft occupies an entire floor in a commercial building in the heart of Midtown Manhattan. The venue features state-of-the-art audio/visual equipment, built in music, comfortable vintage styled seating, two bar stations, full kitchen, game room and or conference room with a conference table. Hardwood floors, exposed brick walls, and expansive windows create a warm and welcoming environment.
6. Light-filled SoHo Loft with Classic Detail and Modern Amenities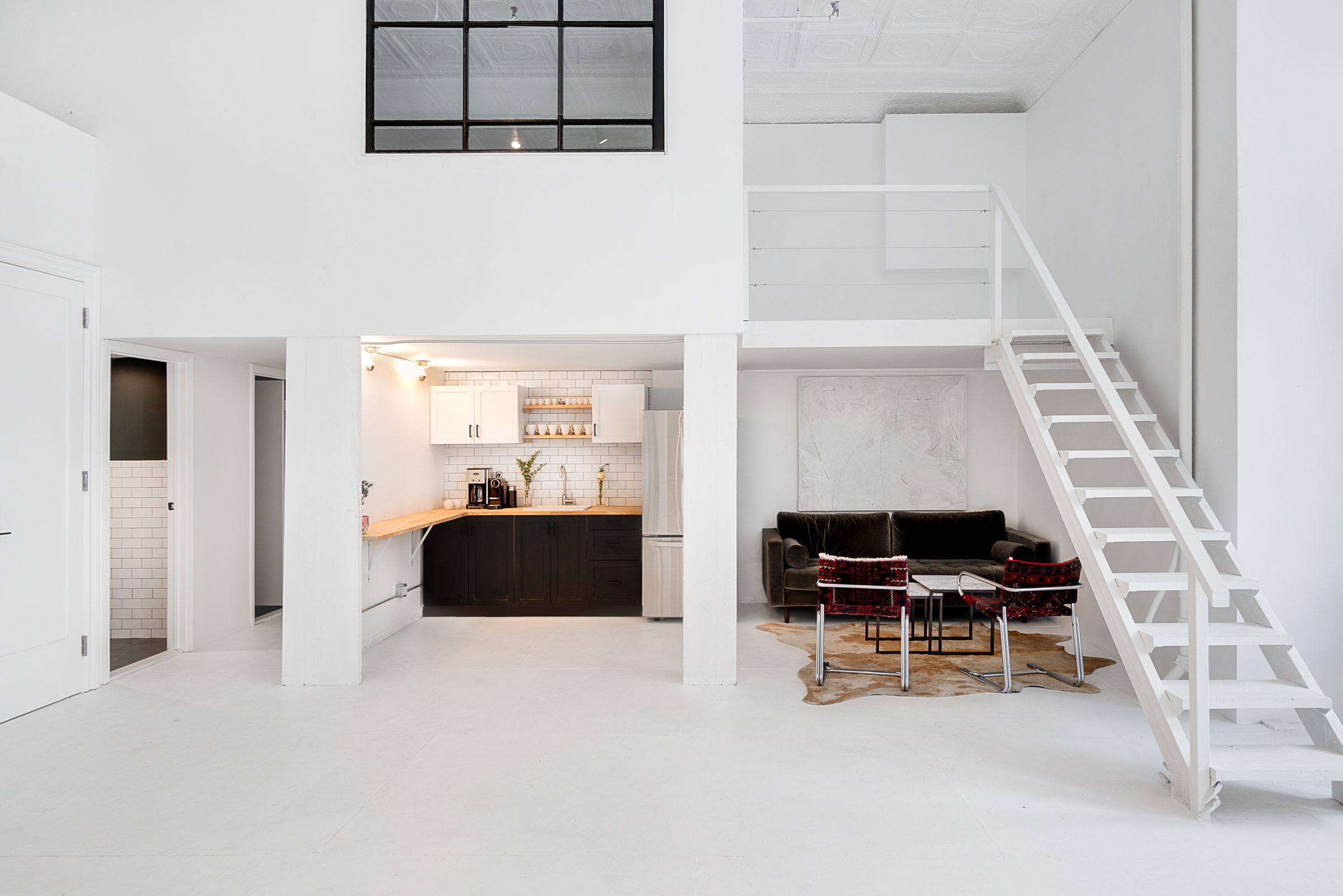 An 1800 sq. ft loft in the heart of SoHo. The space has 15 ft. ceilings with original tin, exposed brick, and floor to ceiling windows with amazing northern light. It includes beautiful kitchenette with coffee and espresso maker, and a comfortable lounge area with dining and work table.

The studio loft is equipped to host creatives spanning every industry. The space owners are creative thinkers and problem solvers; the staff is warm and accommodating and expect to go above and beyond to allow you to create with ease and flexibility.
7. The Love Shack, Unique Fantasy Space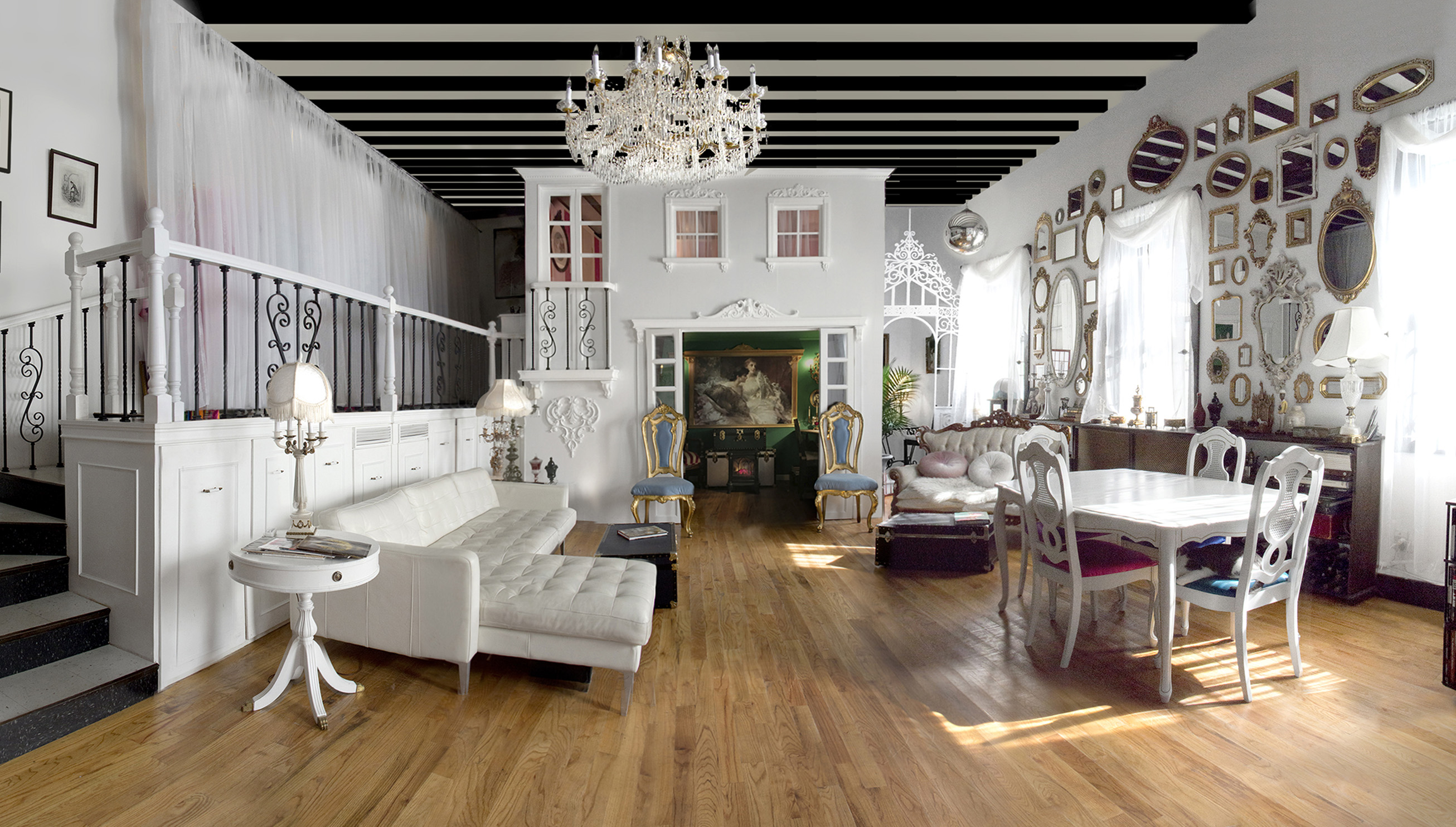 The Love Shack is a small event space, photographic location, and live-in show home in Brooklyn, New York.

An experiment in the possibilities of loft living, surreality and commercial space, with two life-size dollhouses, a Romeo & Juliet balcony, interior love garden, chandeliers and more than a hundred mirrors, Alice in Wonderland! Ideal for fashion and glamour shoots, intimate bridal showers and weddings, The Love Shack will add another layer of magic to your event.
8. Spacious Multi-use Event Space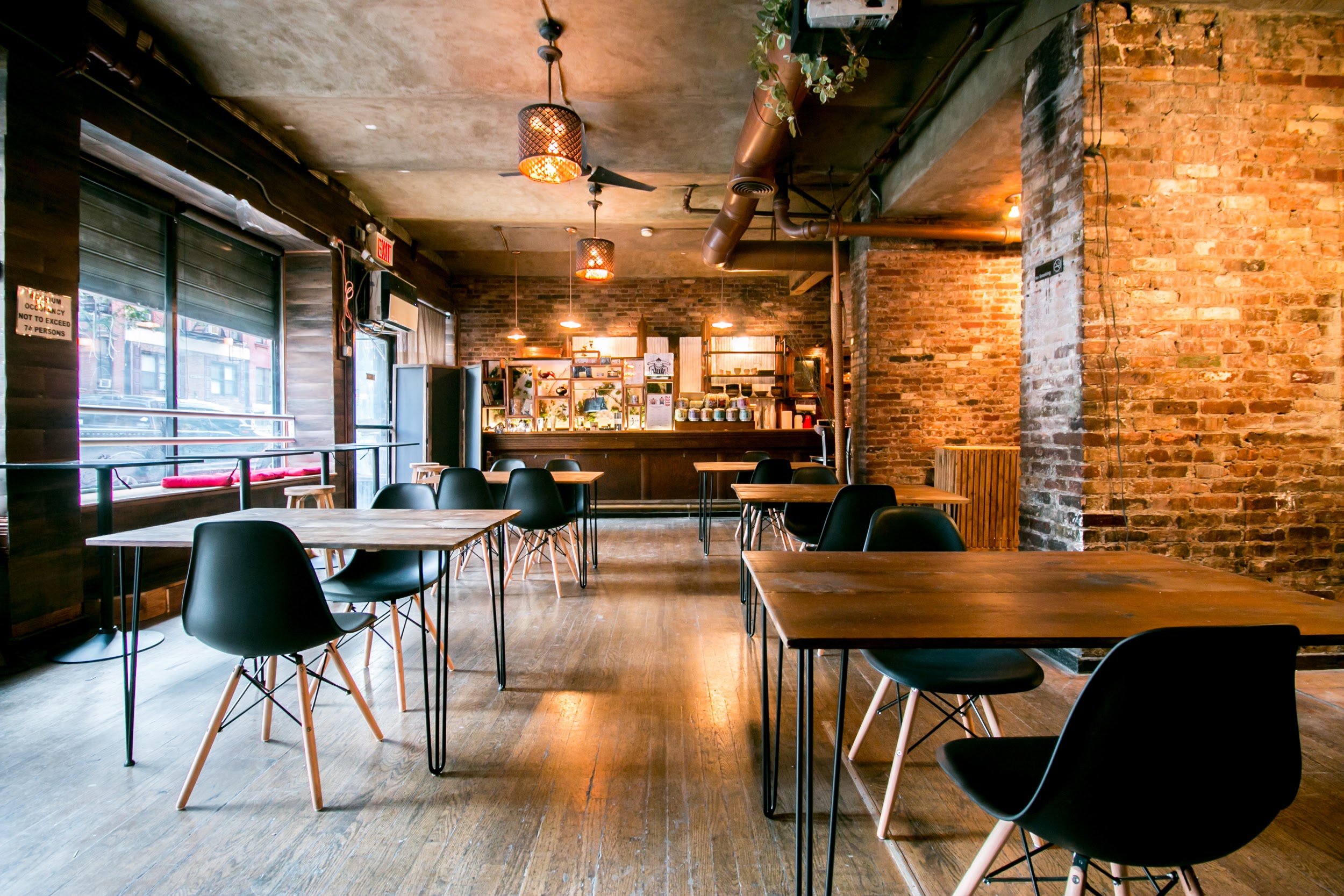 This space offers an East Village store for private parties, corporate mixers, birthday celebrations, seminars, concerts, fund-raisers, and company holiday parties. It is also available to rent for your own weekly classes and/or workshops.

The space is approximately 1,200 sq. ft with maximum occupancy of 74 people. There are chairs, tables, projector, refrigerator, freezer and free Wi-fi available to use.
9. Bushwick Performance and Event Space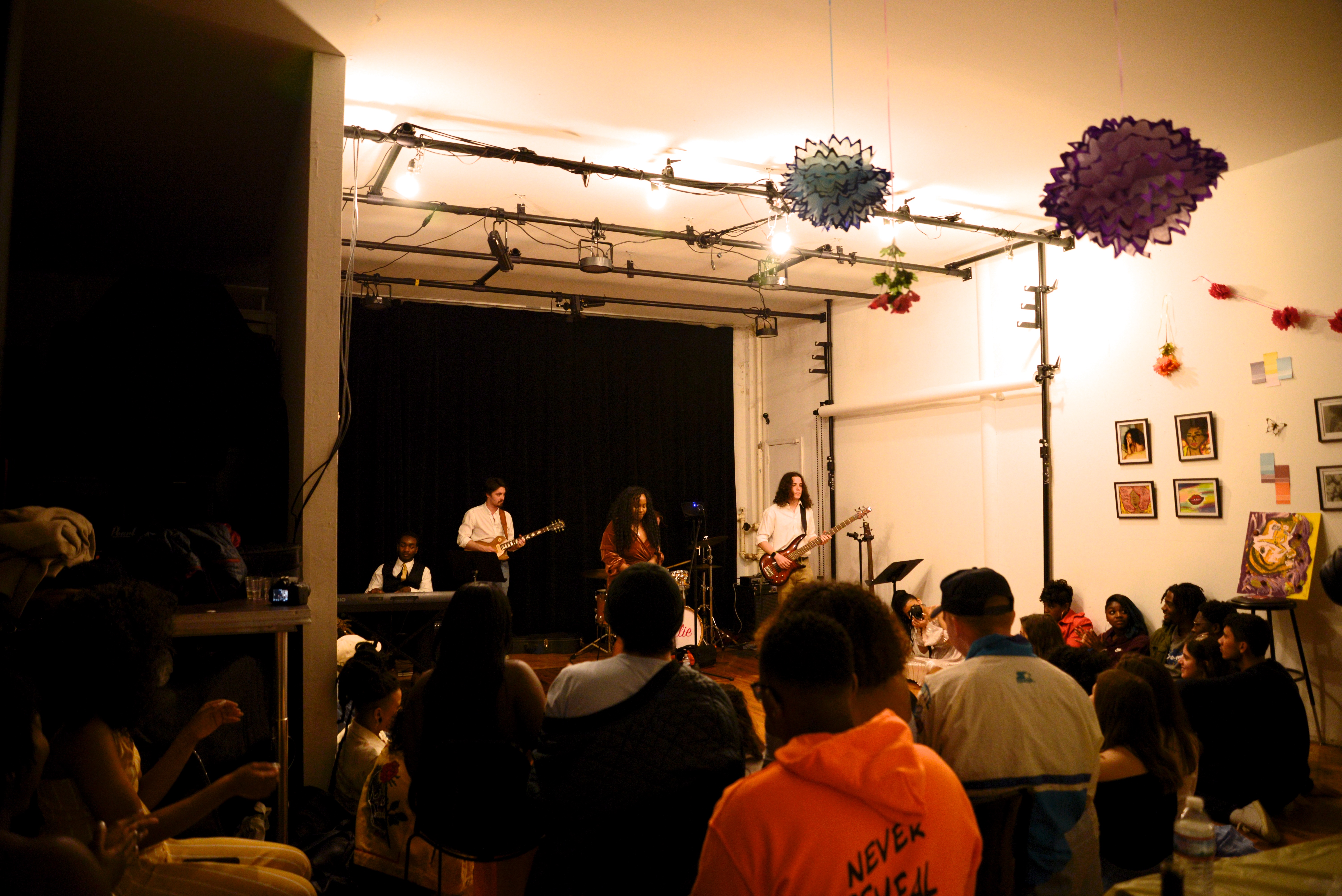 The Bushwick is awesome for a concert and performance (baby grand piano, drums and other percussion instruments are available), or just a great creative workspace or small event space.
The open nature of the space allows to suit many creative needs including small parties and events, performances, photography, videography, theatre, and much more.
10. Midtown Manhattan Studio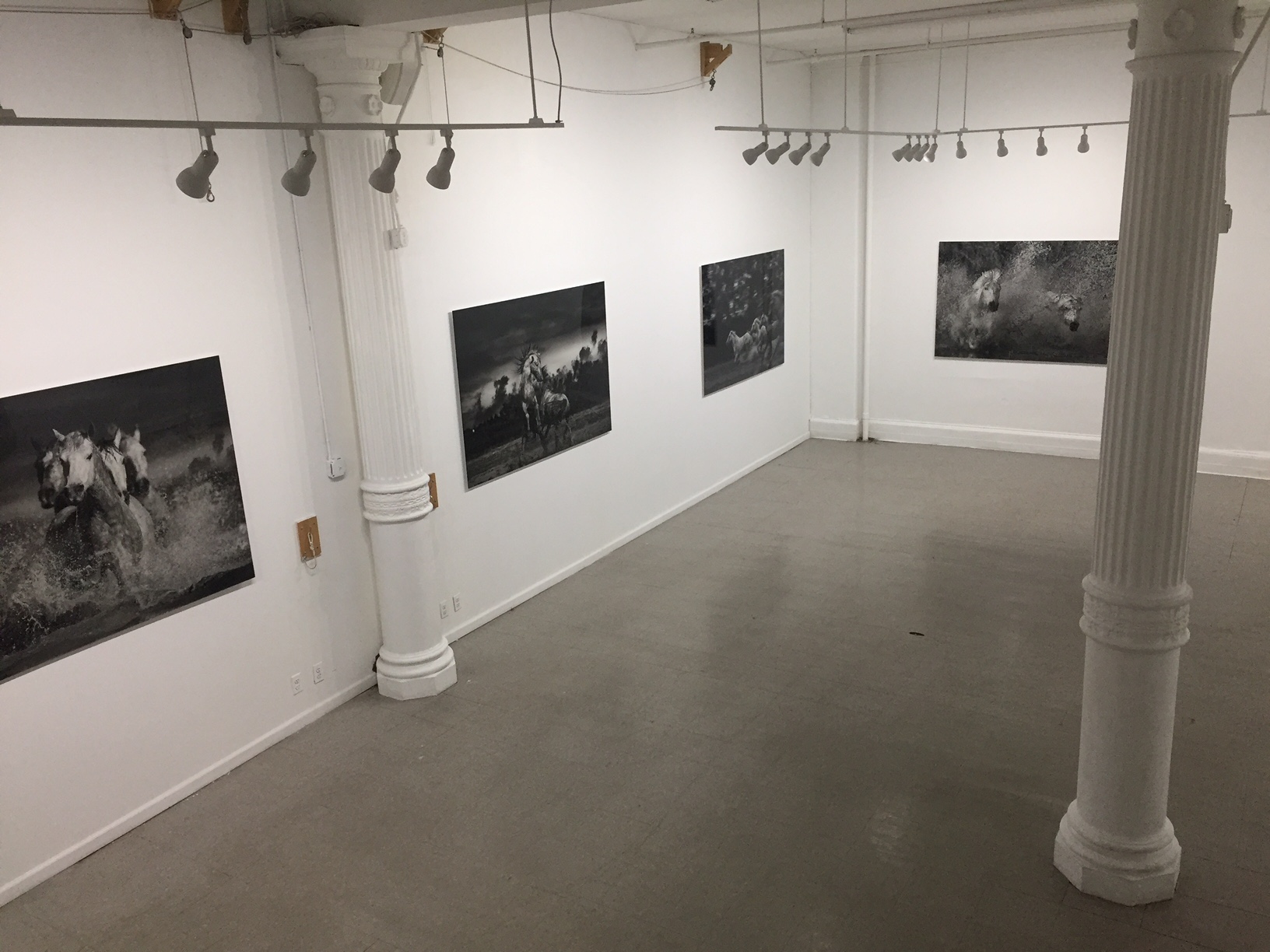 This very large, bright, and clean space can be used as is or can easily be sectioned depending on your needs. There are beautiful Greek Columns, overhead adjustable lighting, a kitchen, and a private bathroom. A separate make-up and hair station, with lights, a table, and 2 chairs are included as well.

There are so many ways to use this space, everything from art galleries, photoshoots, film shoots, casting calls, rehearsals, small lectures, poetry readings, meditation, and so much more. This is a beautiful studio with wide open space.
Other Articles You Might Like